Vote
The Deadline for Registering to Vote in the General Election is Tuesday, November 6, 2018.
To Vote in Iowa, You Must Be Registered to Vote. To Qualify to Register to Vote, You Must Be:
A U.S. citizen
An Iowa resident
At least 17 1/2 years old (must be 18 years old by Election Day to vote)
You Cannot:
Be a convicted felon (unless your voting rights have been restored
Be judged mentally incompetent to vote by a court
Claim the right to vote in any other place

Am I Registered to Vote?
To find out if you are registered to vote in Iowa, click the link below. Provide you first and last name and zip code, click "search." You will be able to see the County, polling place address and precinct name and whether you have an "active," or "Inactive" status. If you have an "active status you are already registered to vote, you just need to find your polling place and cast your ballot!
If your status says "Inactive" you need to fill out a Voter's Registration Form and mail it to your County Auditor's Address. They will then mail you a Voter Registration Card.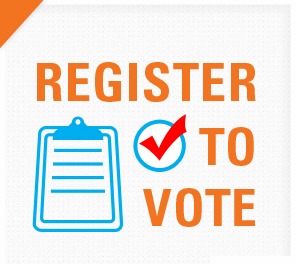 Voter Registration Forms
If you are not registered to vote, then click "Here for Voter Registration." A fillable and printable Voter's Registration form will appear. You can fill it out on your computer, print it, and then mail it to your County Auditor's Office. If you don't have access to a computer or printer, click on the "Find Your County Auditor" link and select the county you live in and mail your completed Voter's Registration to the County Auditor's office, using the mailing address.
Where Do I Mail My Completed Voter's Registration Form?
For information on individual counties, choose the county from the list box then click the "Go" The County Auditor's Office's Mailing Address, physical address, email, website and phone number will appear.
Once you find the right address, mail your Voter Registration Form and the County Auditor will send you a Voter Registration Card.
So, It's Time To Vote! What Do I Need to Bring?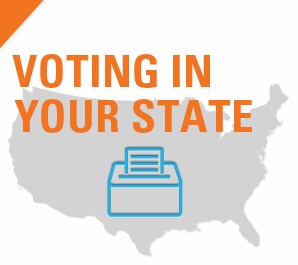 You are encouraged to always bring identification with you when you vote. You may be asked to show identification if:
- You registered to vote by mail and have never voted in a Primary or General election in your county
- You have moved from where you are registered to vote
- You have moved from where you are registered to vote
- Your right to vote has been challenged
- The precinct election officials do not know you
If asked to show identification, you may use a current and valid photo ID or any of the following documents if they show your name and current address:
Current utility bill (including cell phone bill)
Current bank statement
Current paycheck or government check
Other current government document
Didn't Get a Chance to Register? You Can Still Vote!
Go to your polling place for your county and be sure to bring at least two of the following documents:

Driver's license or other photo id such as a passport
Current utility bill (including cell phone bill)
Current bank statement
Current paycheck or government check
Other current government document